The poll ran here for the past week or so was mostly to inform neighbors of the
Leesburg Town elections
coming up. What's interesting is that up until the last half-hour or so, everyone who had picked a date picked the correct date: May 6th. Then, with very little time left, two votes came in for the wrong date a week later.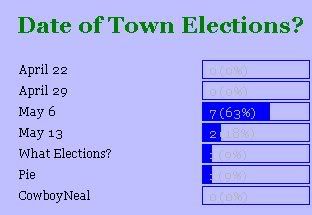 It sounds like a reminder that
Leesburg's Town Elections are Tuesday, May 6th
is a good idea.